75mm (various ranges)
Blood Succubus
75mm Beesputty
Personal concept
-2018-
This sculpture was such a challenge! :O
The concept itself took me days cause I have precises ideas in mind for this one. Damned bodies felt under influence of this sexy as dangerous creature. Now there are doomed to drink the Blood of the Succubus for eternity....

This sculpture has been sell to a range and I'll put a link to buy it till it will be release! ;)
Cette sculpture à été un tel défi! :O
Le concept lui-même m'a pris plusieurs jours de recherches et divers dessins, j'avais une idée très précise en tête et je voulais vraiment la mener à terme. Des corps damnés, tombés sous l'influence de cette sexy mais dangereuse créature. Désormais ils sont condamnés pour l'éternité à se nourrir de son sang...
Cette figurine sera produite sous peu et je mettrai à jour un lien pour se la procurer! ;)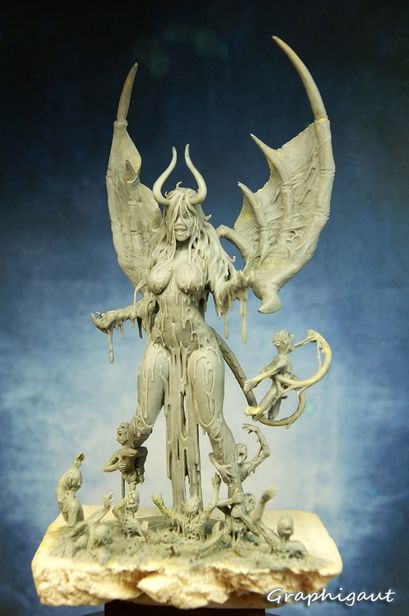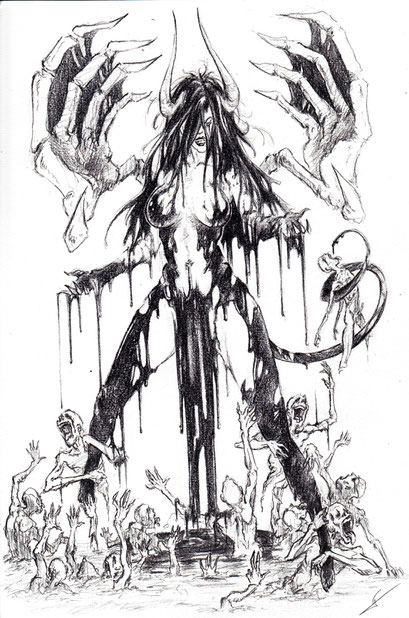 Medusa
75mm Beesputty
Personal concept
-2017-

Probably the most excited project I worked so far! Create my own version of Medusa was so awesome, I love mythological stuffs, working on this one was so great!
Probablement le projet le plus excitant sur lequel j'ai travaillé. Créer ma propre version de Médusa, moi qui aime tant la mythologie grecque, était un pur régal! 
Upcoming release on Eclipse Miniatures: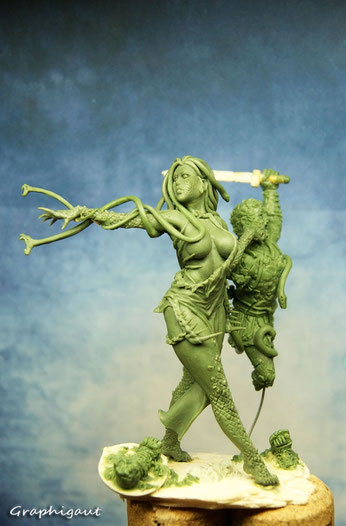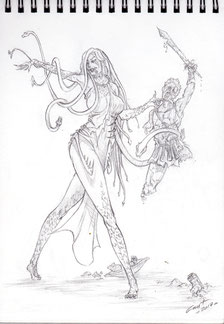 Cow Girl
75mm Beesputty/Fimo
Personal concept

-2017-
If you want a resin cast you have to contact: ampsayyc[at]gmail[dot]com 
2B (from Nier Automata)